Prof. Chinyelu Angela Ekwunife from the Department of Parasitology and Entomology delivered the 83rd Inaugural Lecture of the Nnamdi Azikiwe University.
The Professor of Public Health Parasitology delivered a lecture titled "Neglected Tropical Diseases: The Urogenital Worm and the War so Far" at the University Auditorium on Thursday, 18th May, 2023. The professor in her presentation outlined how the contributions of her research aided the control of urogenital worm within the last two decades, while acknowledging that the war against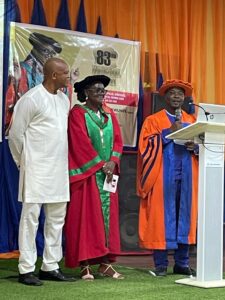 the neglected tropical disease is not yet over.